What Does Sexy Mean?
We ask three people to share their views on the topic of sexiness in fashion
http://www.viva.co.nz/article/fashion/what-does-sexy-mean-georgia-pratt-kristine-crabb-helene-morris/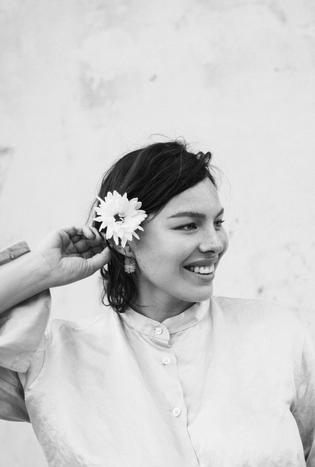 MODEL GEORGIA PRATT
"Sexy is a word that I encounter a lot in my work environment. It is overused in such a way that you wonder "why the hell is this sexy?" or "who said this is what sexiness looks like? I look awful!" It gets talked about in this way, which makes you believe achieving "sexiness" is as easy as putting on a certain type of lingerie or how high your hair can be plumped up or the way you should smirk at the camera — and for the record, my version of a "sexy face" and the photographer's version of a "sexy face" are often very different. It is very weird. It's weird that we have used this word to very definitively describe this sort of unrealistic representation of what real life sexiness is.
Here is what sexiness is to me: more often than not, the things I instinctively find sexy have an almost unsettling amount of mystery or curiosity to them. There needs to be a sense of allure. I have long convinced myself that the exterior appearance should have nothing to do with what I deem sexy. We are ironically taught we should feel this way but I have also recently come to realise that this is okay, and in fact I am actually attracted to outward sexiness and exterior aesthetic.
There are many people I have met in this industry — models and non-models — who have left me with impressions of sexiness, but the ones I always remember are the ones who never give too much away and who know how to handle their sexiness. There is an essence of calmness, humour or cleverness, or all the above. To ultimately describe sexiness from my point of view, I could easily compare or align it with the Japanese theory of wabi-sabi. "The beauty of things modest and humble, the beauty of things imperfect and unconventional."
• Georgia is a New Zealand model based in New York, who has shot for Glamour magazine, Lane Bryant and more.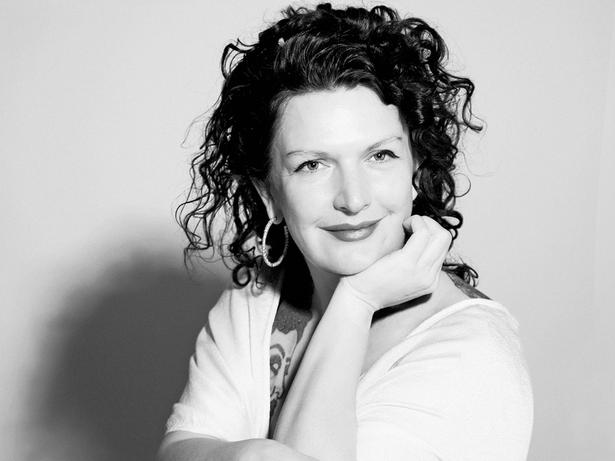 DESIGNER KRISTINE CRABB
"What is sex … sexiness? Lol. I think it means to want something. It's that enchanting mix of happiness, confidence, strength and beauty. And most of all, a sense of liberty, singularity, freedom to be and freedom from. To me, sex is more of a feeling or a concept than anything visual or aesthetic, a very naturalness or even earthiness.
This is kind of everything that I want to be inspired by, and imbue in my work. To want. That childlike sense of anticipation is one of life's little pleasures. The reason for my work is to push boundaries and create something new, and to create something simple and harmonious that will still make sense for many years. It's a creative process that is transformative, kind of magical and dark and elusive but one where I feel most alive.
Sexuality in my work is about more than simply the clothes. It's a feeling, a sense of time and place, a poetry; which is all wrapped up in the way my work is conceived, the way the pieces are cut and sewn, the details, its fluidity and the way it makes you feel as a finished product, and then for years to come as perspectives change. Using means such as proportion, sculpture, colour and fabrication and context, I want to tap into a kind of universal sense of joie de vivre that everyone can relate to.
We are currently working on a new lingerie and body line where translating these ideas of sexuality become extensions or reductions of the clothes. We want a kind of everyday classicism and beauty, something that feels and fits perfectly into daily life as a woman. We want it to be highly covetable, small pieces distilled with the same spirit as the clothes — freedom, courage and delicacy. Je ne sais quoi."
• Kristine Crabb is the founder of the Auckland-based label Miss Crabb.
DESIGNER HELENE MORRIS
"I have always had an aversion to the word "sexy" as I have associated it with traditional lingerie advertising imagery featuring women in highly sexualised poses, highly photoshopped, heavily made up, with very little diversity in age, body shape or skin colour. This kind of imagery was so unnatural and unsexy to me.
Lonely imagery is an extension of my beliefs on beauty and sexiness. We wanted to challenge the traditional stereotype of what this can look like. Being comfortable in our own skin, not needing makeup to feel beautiful, being relaxed and comfortable, wearing lingerie to make ourselves feel good first and foremost, these things are all sexy to me. We are most beautiful (and sexy) when we celebrate our differences, are comfortable with our imperfections and have the confidence to be ourselves."
• Helene is the co-founder of fashion and lingerie label Lonely.